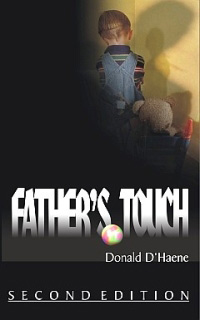 Father's Touch (Second Edition)
Foreword by Mike Lew
Author of 'Victims No Longer'






---
STOP THE SILENCE
Walk to Raise Awareness of Sexual Abuse
May, 2006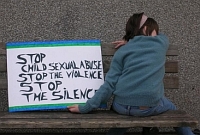 Toronto inaugural walk to raise awareness of sexual abuse was held on May 21 at Nathan Philips Square. Hosted by Joanne Vannicola and Jill Andrew. Guests included Dr. Michael Irving, Shaila Kibria, Donald D'Haene, and the Raging Asian Women Taiko Drummers. For further information about the Youth Out Loud organization, please visit:
www.youth-out-loud.org
---
World Talk Radio Live
Darkness To Light: Breaking the Conspiracy of Silence
---
A NIGHT TO HEAL
May, 2004
New York, N.Y.
Donald was honored to be invited as a speaker for ARIA's inaugural event. For information on ARIA, visit our friend Gina Kim at ariany.org

---
"When Nobody's Looking"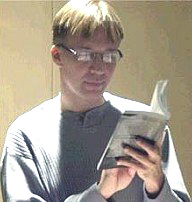 Donald at a reading of Father's Touch
Aired April, 2004 on W Network
Donald D'Haene shares his secret about a father who sexually abused him, his brothers and sister for many years.
After a long and painful journey from the horror that was his childhood, he learns to live with the past and embrace the future. The documentary features his Mother, siblings and other family members.

Directed and produced by Canadian Genie award winning director/producer Maureen Judge. Judge has won awards for her 'Family Secrets' series, including a 24th Annual Telly Award for the episode featuring Donald and his family.
---
PREMIERE SCREENING
FATHER'S TOUCH (Short Film)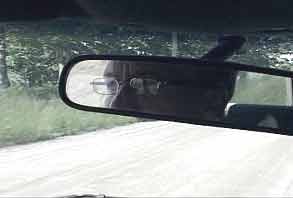 February, 2004
Wolf Performance Hall
London, Ontario
This film short explores haunting images found in the first chapter of Donald's memoir, and tells a complete story in flashbacks, real time images and real time action.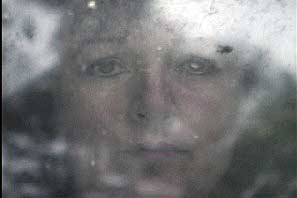 Produced by PHAT PUPPY Productions and directed by Louise Fagan, the film tells the story of a man, forty-ish, re-visiting his past, physically and in memory.
The dynamic offerings of the accompanying original music composition (Jonathon Fagan) supports the visual experience. The emphasis is on camera techniques (Charlie Egleston cinematographer, Joel Richardson camera) as opposed to post-production effects. The story is told without words. A stellar company of actors, including D'Haene, portray ghost-like figures from D'Haene's past, with moving conviction.
Actors: Deborah Mitchell, Paul Myers, Nathaniel Wise, Max Van Den Drieschen, Donald D'Haene.
For further information on this film, contact the director via Donald
The film was partially funded by a grant from the London Arts Council
---
A NIGHT WITH CAROLE POPE
February, 2004. London, Ontario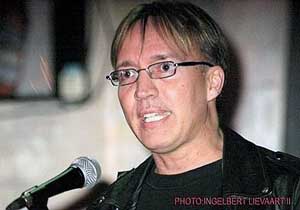 Local London authors, including Donald read from their selected works before Carole entertained the troops.