Hi - My name is Donald
May 13, 2001
Last February I turned 40. Hey, I didn't mind. Life has never been better. I live with a loving and caring partner and my life is rich with family and friends. Professionally, I am in my second season of my column, DISHing With Donald, which appears in an arts magazine and which is also filmed as a regular segment for a local television station here in London, Ontario, Canada. Even more important, when it came time to . . .
You get the picture: I'm a healthy, happy adult who's not experiencing a midlife crisis. But life hasn't always been pretty. I survived something our society calls the last taboo . . .
---

Interview with Donald D'Haene
September, 2002
Donald D'Haene talks about the writing of his book, sexual abuse in the church and his ongoing faith, his screenplay, the importance of catharsis, the "incest exception" clause, the sequel to Father's Touch, his other projects and more.
Magdalena:
In many ways Father's Touch is quite timely, with a wide range of sexual abuse cases and coverups coming to light in the Catholic church, around the world. You mention in your book, "what should have been labelled a crime is instead called 'a sin'" The Church Leaders in your book are, to some extent culpable . . .
---
Rebecca Brown's eInterview with Donald
September 8, 2002

Rebecca :
Donald, I am thrilled to have been given the opportunity to read your story. Tell my Readers when did you realize what was happening in your family was illegal, & why you decided to write about your life?
Donald :
In 1978, my grade eleven teacher told our class we should read the newspaper daily. I started reading Ann Landers & one day, a letter appeared from a woman who had been molested . . .
---

Storm in The Hall
J.W.'s deny secrecy in dealing with family sexual abusers
By Brodie Fenlon - September 1, 2002

Jehovah's Witnesses vehemently condemn child abuse. But several victims from within the sect have gone public in recent months claiming that "monsters" are hiding behind the church's policy on handling child abuse. Critics say the policy favours secrecy and the redemption of the sinner at the expense of victims. The policy creates "a pedophile paradise," said Bill Bowen, of Kentucky, a former senior minister . . .
---
Father' Touch recalls harrowing story of abuse
By Rob Perry - July 10, 2002
The Aylmer Express

Donald D'Haene of London and formerly of Aylmer has written "Father's Touch," a book recalling the childhood sexual and emotional abuse he experienced, and survived. He started writing the book five years ago, after "having to tell my story for 20 years." He felt a need to go public with his story. The process transformed him. "I went from a mouse to a mouse that roared . . .
---
An Interview with Donald D'Haene
Denise's Pieces
Pick of the Month - June 17, 2002

Denise's Pieces: While Father's Touch is a somber, heart-wrenching story of a young man's personal torment, you, through your writing, bring a sense of having come to 'terms' with your past. At what point in your life did you come to the realization that you had to tell your . . .
---
DISHing with Donalds: Kidstuff - not!
By Patricia Black
SCENE MAGAZINE - June 13, 2002

Anticipating publication of his autobiographical book, Father's Touch, I dished with Donald. Never able to go to McDonald's as a kid, Donald chose it as a fun place to be "dished." . . .
---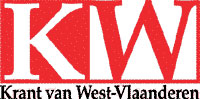 Belgium Press - May 17, 2002
Article in Flemish, however has numerous photographs Translation:
Exclusive: "41-year-old actor and TV presenter writes shocking book on his childhood. Canadian West Vlaanderen Donald D'Haene: "I am a sexual abuse survivor..."Exclusief Article

Translation: "Canadian West Vlaanderen writes: open-hearted book on incest" Krant Article
---

A courageous look at a personal hell
By Herman Goodden
January 24, 2002

The first time I heard of Donald D'Haene, I was editor of Scene magazine and trying to work up some enthusiasm for that magazine's annual cover model contest. Like a lot of fellows, I've always been indifferent to what . . .
---

Surviving The Game with courage
By Eric Bunnell
November 23, 2001

We never talked about sex. We never could swear. It was a totally moral, Christian home." Except, Donald D'Haene adds. Except for one thing. It was called The Game. While most childhood pastimes are fun, frequently rambunctious, and often just plain out of control, this game was different ...